The elegant look of hardwood floors creates warmth and charm in any room. For centuries people have used wood floors as a way to make their home look richer and more comfortable.

With continued advancements in finishing technologies, today's manufacturers of hardwood floors are able to produce tougher finishes and more stable products. This means quality engineered hardwood floors can go in almost any room in the home and over a wide variety of sub-floors, including dry, fully cured concrete slabs.

Hardwood flooring comes in a wide variety of wood groups. The most commonly used in North America are oak, maple, and ash. However many companies now offer a variety of exotic hardwood species from all over the world.

Wood Stains
When it comes to cleaning and staining your hardwood floor, the options seem almost endless. There are different colours, textures, and types of finishes. Finishes create lasting splendor and require minimal care. The right finish protects wood flooring from wear, dirt, and moisture, while giving the wood an attractive color and sheen. Most wood floors are finished with a stain and a topcoat. Here is a sample of what Barwood has to offer.
FLAIR COLLECTION
---
SWEET MEMORIES COLLECTION
---
IMAGINE COLLECTION
---
ADMIRATION COLLECTION
---
ALIVE COLLECTION
---
NATURAL COLLECTION
---
EXOTIC COLLECTION
---
HERRINGBONE COLLECTION
---
Wood Pattern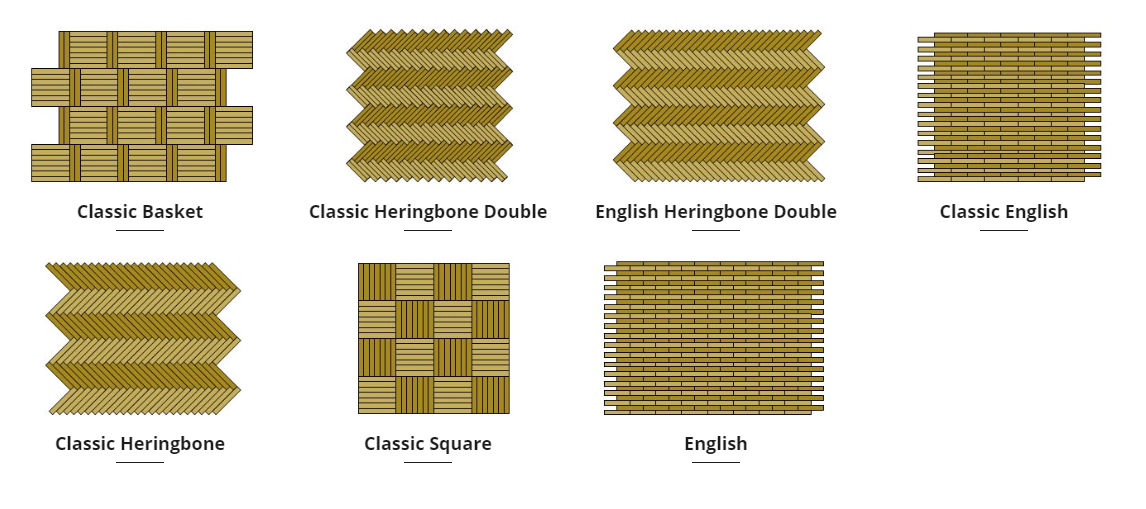 Hardwood floors reflect an homeowner's personal style and taste, while instilling a sense of pride in ownership like no other type of flooring. Hardwood flooring is not only a decorative flooring product, it is a sound investment that will continue t